Professor Quintanilla awarded $10,000 arts grant
May 22, 2020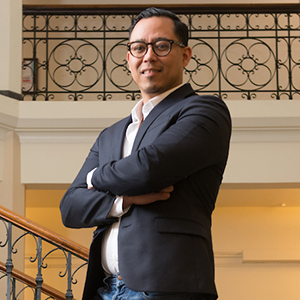 The Luminaria Arts Foundation has awarded a $10,000 literary arts grant to Octavio Quintanilla, PhD, former San Antonio Poet Laureate and Our Lady of the Lake University (OLLU) associate professor of English, Mass Communication and Drama.
Dr. Quintanilla is one of six recipients of the Luminaria Arts Foundation grant, which will be used to create new work. He said he will use the money to complete a book.
In a video clip posted on the Facebook page of the Luminaria Arts Foundation, Dr. Quintanilla expressed his gratitude.
"I want to thank my family, my friends and my colleagues at OLLU, who always believe in my work," he said.
Other Luminaria Arts Foundation grant recipients include a choreographer, a visual artist, a sound and installation artist, a composer and reiki master and an interdisciplinary artist. The projects of each grant recipient will be performed and exhibited in San Antonio.