Alumnus named CEO of Harris Health Systems
Dec 06, 2019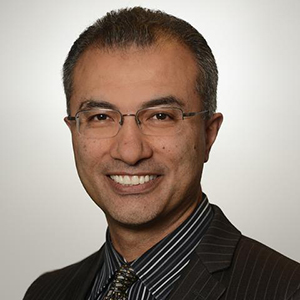 Esmaeil Porsa (BA Biology 1988), MD, has been chosen as the next CEO of Harris Health Systems, one of the nation's largest public health systems with a $1.4 billion budget operation.
Presently the executive vice president and chief strategy and information officer at Parkland Health and Hospital System in Dallas, Dr. Porsa will assume his new position in March 2020. He will become the first doctor to lead Harris Health Systems as CEO.
"Harris County is excited to welcome Dr. Porsa as CEO and looks forward to his creative, visionary leadership," Harris County Judge Linda Hidalgo said in a press release.
Dr. Porsa brings more than 20 years of experience in providing health care to county jail facilities in Texas. He served as Parkland's medical director of correctional health services for almost eight years. He is a doctor of internal medicine.
After graduating from OLLU in 1988, Dr. Porsa earned his M.D. from the UT Health Science Center Medical School in San Antonio, a master's from the UT Health Science Center School of Public Health in Houston, and an MBA from the University of Texas at Dallas.