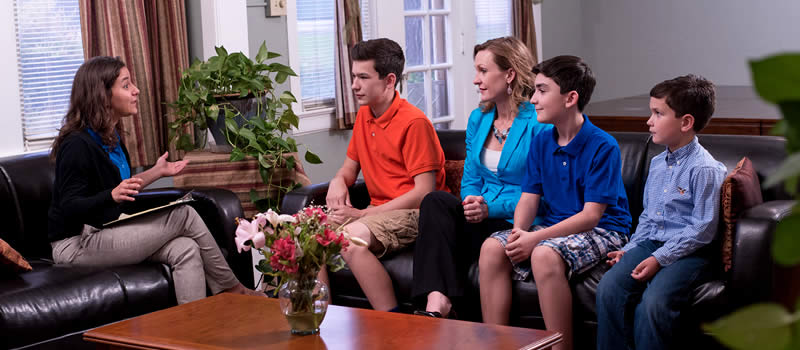 Community Counseling Service
Our Lady of the Lake University's Community Counseling Service (CCS) offers individual, couple/marital, or family counseling and psychological testing. The CCS staff is concerned with the mental health needs of San Antonio, especially the community on the West Side.
The staff at CCS is committed to providing confidential, affordable counseling services to individuals, couples and families which emphasize solutions and strengths. The support services are aimed at helping you and your family to function and cope better with emotions, and engage in healthier relationships.
Services are provided by psychologists, family therapists, counselors, and by doctoral and master's-level graduate students from the Psychology Department at Our Lady of the Lake University.
While the staff often works with individuals who are experiencing a crisis, the goal of counseling is to help address concerns before they develop into more serious problems. Our services are designed to help individuals think and behave more effectively and to develop more control over their lives. Counseling offers the opportunity to initiate positive changes that are realistic and achievable.
Daytime, evening and weekend appointments are available
The CCS also has a walk-in clinic from 10 a.m.-5 p.m. most days -- during this time, clients can come to the clinic and be seen by the CCS staff on the same day
No information can be released to any person or agency without your written authorization. Exceptions to this are made only in situations mandated by law
Fees are based on the total household income and the number of people living in your home. CCS is a Medicaid provider and will assist in filing insurance claims. Ability to pay will not be an obstacle to getting help.
Spanish speaking services are also available.
CCS also provides counseling to university students. Services are provided at a reasonable fee.