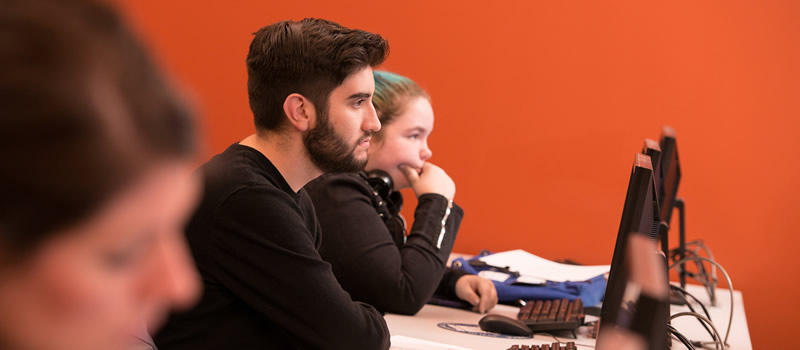 Get started on your Journey
Our Lady of the Lake University (OLLU) offers bachelor's degrees in English that let students explore a variety of authors from Shakespeare to Mexican American literature while composition courses let them polish their skills in academic writing. The technical and professional writing concentration and minor teaches students the skills to communicate digitally through the creation of technical and business documents and field-specific research methods and citation practices. The concentration allows for emphasis in writing in various disciplines such as the sciences, the social sciences, medicine and business.
Programs Offered
Click on the links below to view the degree plans and course descriptions for the programs offered through the English Program.
Bilingual Certification
Spanish-speaking students can earn a degree with dual-language emphasis (English/Spanish) through the Biliterate Certificate Program. Students take specialized courses taught in Spanish and fulfill a portion of their major requirements by completing a practicum or learning experience in a Spanish-speaking setting. Earning the certificate certifies that a student is proficient in both English and Spanish.
The Thing Itself
The OLLU literary journal, "The Thing Itself ," is published annually by the English Department. Students, faculty, staff and members of the community can submit poetry, fiction, nonfiction and art for publication consideration in the journal.
Social Justice Reading Series
The series brings an author to campus each semester to read work related to a social justice issue.
International Study Tours
Some courses feature opportunities for students to study abroad. One such course is the British Literature course. Students who have taken the course in recent semesters have had the opportunity to travel to the United Kingdom with their classmates to visit some of the landmarks that they have read about through their coursework.
Visiting Writer Program
OLLU welcomes well-known authors to campus to take part in the Visiting Writer Program. Under the program, an author visits OLLU for a semester to work with students and give a public reading.
Current Visiting Writer