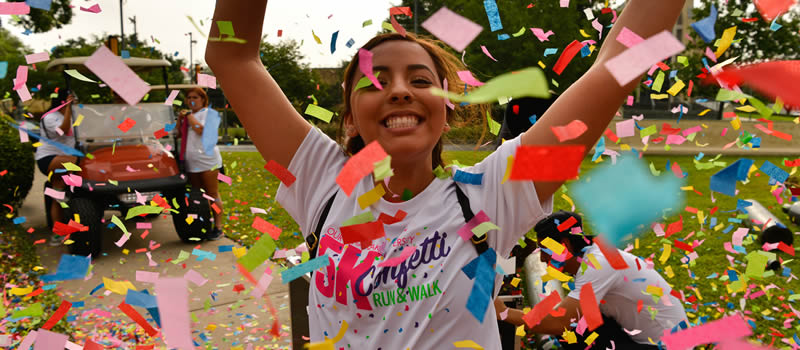 Congratulations on becoming a Saint!
Next Steps
Now that you have been accepted at Our Lady of the Lake University, here are your next steps:
Complete the FAFSA and apply for financial aid (if you have not already done so)
Once you complete the Free Application for Federal Student Aid (FAFSA), we will provide you with your scholarship award package. We will explain the scholarships and financial aid programs that are available to you and assist you with finalizing arrangements.
Use OLLU school code 003598 to ensure we receive your information.
Visit Federal Student Aid Site
Submit your residence hall application and housing application fee (if you plan to live on campus)
This step is available in the OLLU Application Account within three days after you submit your enrollment deposit.
Pay Housing Fee
Sign up for Transfer Express Day (for advising and registration)
Contact a Transfer Admissions Counselor at 210-431-3961 or RSVP online
Set up a payment plan or make payment arrangements
This step will be available in the myOLLU portal through the "Student Finance" link in the "Self-Service" section. This step must be completed before classes begin (see deadlines on the Student Business Office webpage).
Submit your final transcripts
Submit your final transcripts – prior to the first day of class, you are required to submit official transcripts from all colleges/universities attended to include all summer courses for which credit has been received.
Submit official high school transcript with graduation date if necessary (required for those who have not earned an associate's degree).